Ruxley Apiary
The Ruxley Apiary is located at: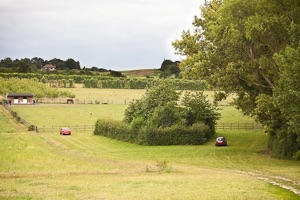 Honeydale Farm
Maidstone Road
Sidcup
DA14 5AW
The Apiary is on the Left Hand side of the B2173 if you are coming from Ruxley Corner roundabout to Swanley, a couple of hundred yards after the BMW garage and Ruxley Manor Garden Centre.
Look out for the traffic bollard on your left in front of the double wooden gates.
These gates are usually open during daylight hours. Go through, then through another single wooden gate to your right and down to our apiary in front of you.
If travelling along Maidstone Road, you pass the scrap yard to your right, on the corner of Old Maidstone Road, you have gone too far.
Baldwyns Apiary
The Baldwyn's Apiary is located at: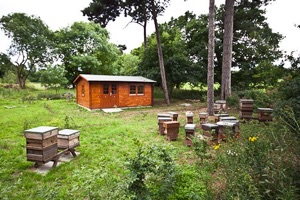 Baldwyns Park 
Bexley
Kent
DA5 2BA
Traveling from Old Bexley along the A2018 towards the A2 take the right hand turn onto Baldwyns Park. Continue until you reach the mini roundabout & turn right up through the steel gates. There is plenty of parking in front of the clubhouse.